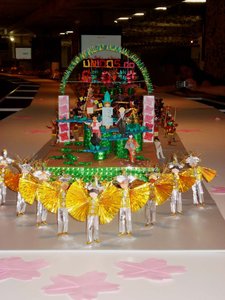 "Origami is a means of communication and expression; it's a universal language that brings together different generations and peoples around the same activity."

—Mari Kanegae
Toshi came to Brazil on a paper bird.
When her granddaughter, born in the oh-so-far-off city of Londrina [the second largest city in the Brazilian state of Paraná], went to Japan to meet her, she realized that she would have to renounce words to communicate with the little girl. She folded a tsuru. She most certainly couldn't have imagined that the bond then created would cross oceans and time itself.
More than two ...