Imagine Little Tokyo Short Story Contest VI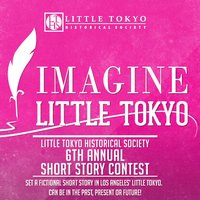 5:00PM was when the phone call came, telling me you were gone. Engine failure they said. Explosion over the Pacific, just a few miles past the Hawaiian islands. No survivors.
The little apartment we had bought on 2nd street so you could be close to Little Tokyo feels so small now. On my pillow, I stare at a lone hair; yours, I can tell, from its scent of coconut shampoo. From our room, through the door, I can see the window above the kitchen sink, faintly lit by morning light. The shadows that trace around the edge of the ...