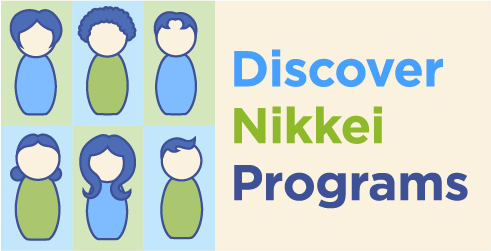 Join Discover Nikkei as we present a variety of new virtual programs and videos to share through our YouTube channel and website.
Check this page to find out about upcoming virtual programs and see videos from past events. Let us know what kinds of programs and guests that you would be interested in seeing.
UPCOMING PROGRAMS
Nima Voices: Episode 4—Juan Alberto Matsumoto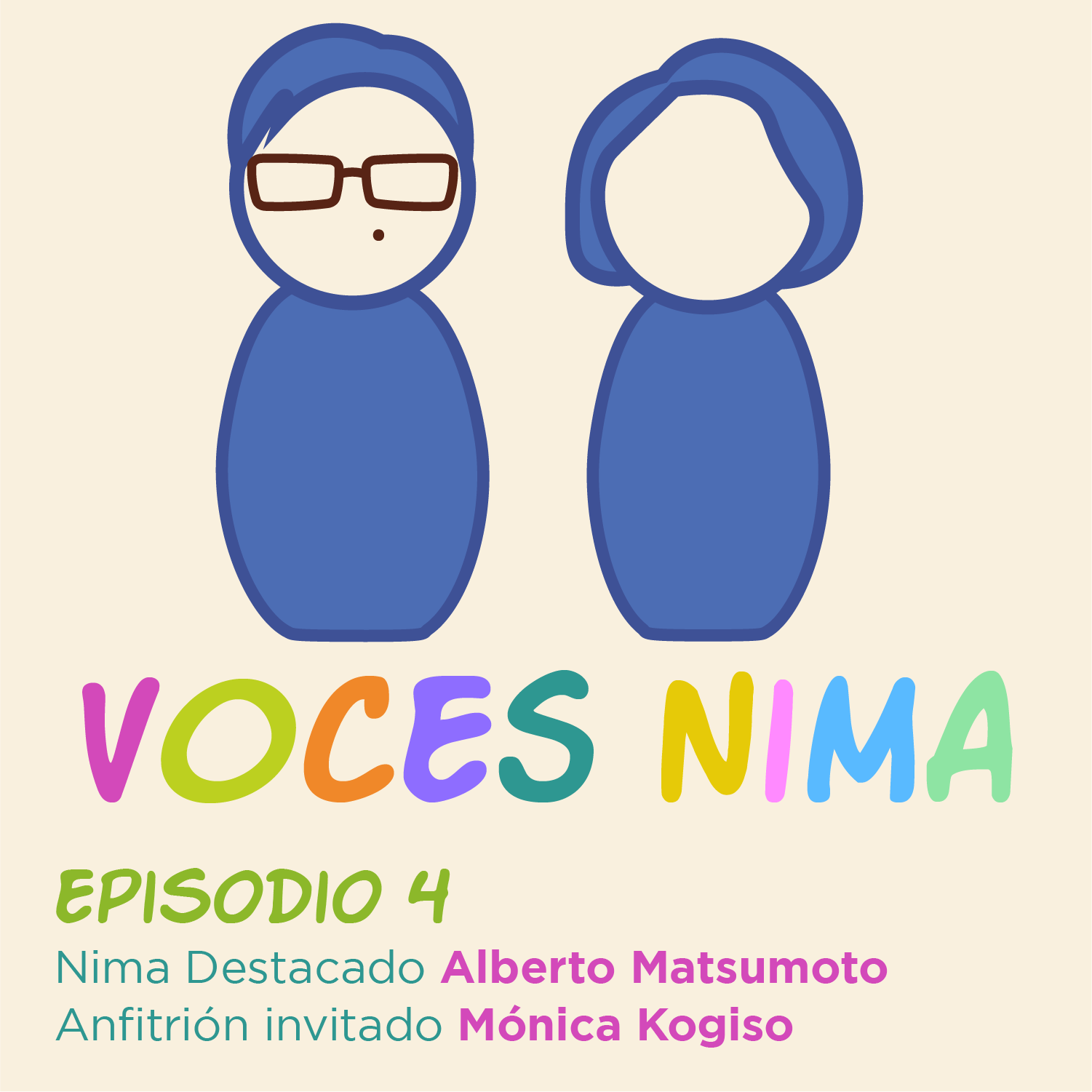 Tuesday, April 27
4 p.m.–4:30 p.m. (PDT)
8 p.m.–8:30 p.m. (Buenos Aires)
April 28 • 8 a.m.–8:30 a.m. (Tokyo)
FREE
Join us for our first Spanish language episode! Hear from Discover Nikkei contributor Juan Alberto Matsumoto as he is interviewed by our guest host, Mónica Kogiso. Alberto and Mónica are both Nisei, originally from Escobar, Argentina. They will be talking about Japanese Argentinean communities and Latin American Nikkei in Japan.
Juan Alberto Matsumoto moved to Japan in 1990 where he is the founding CEO of Idea Network Consulting, a Spanish lecturer at Shizuoka Prefectural University and Latin American Economy & Law at Dokkyo University, judicial interpreter at Tokyo & Yokohama Court, columnist for Mercado Latino & Latin-a Magazine, and Latin American Nikkei scholarships' instructor at JICA Yokohama International Center. He is a veteran of the Malvinas War. Alberto has been a consultant and contributor to Discover Nikkei since 2007. Read his articles here before tuning in for this live interview and Q&A on the Discover Nikkei YouTube channel.
Mónica Kogiso is a communicator and cultural bridge between Japan and Argentina. She is a production coordinator for Japanese media and organizes trips and events that promote ties among various peoples and cultures. She is a former president of Centro Nikkei Argentino, and participates actively in the Panamerican Nikkei Association. She promotes and works to support the development of Nikkei youth leaders in Argentina and Latin America. She has been a longtime collaborator with Discover Nikkei.
Watch the program live on the Discover Nikkei YouTube channel on April 27, 2021 at 4 p.m. (PDT).
This episode will be in Spanish only.
Nikkei Uncovered: a poetry reading
Watch last year's Nikkei Uncovered reading. (May 2020)
Thursday, May 13 • 6 p.m.–7:30 p.m. (PDT)
Join us for our second annual virtual poetry reading with a powerful lineup of poets previously featured in Discover Nikkei's Nikkei Uncovered: a poetry column, hosted by author, poet, and performer traci kato-kiriyama.
This year, we reached out to pairs of poets who will be reading works in conversation with each other. Each pair has their own unique relationship that will bring depth of conversation and insight into their poetry. kato-kiriyama will also provide prompts for audience members to write and reflect on.
Featured poets:
Curtiss Takada Rooks and Mariko Fujimoto Rooks
Shō Tanaka and Paulette M. Moreno
RSVPs are required. Suggested donation $10.
NIMA VOICES
"Nima" are members of the Discover Nikkei online community. Hailing from all around the world, they each bring unique experiences and perspectives to the site's rich archive of stories. We are thrilled to present Nima Voices, a series where we uplift our Nima through brief, but enlightening, interviews!


Nima Voices: Episode 3—Tamiko Nimura
March 2, 2021
The third episode featured Discover Nikkei contributor Tamiko Nimura with guest host, Japanese American youth activist Justin Kawaguchi. Tamiko talked about her family—especially her uncle, the late playwright Hiroshi Kashiwagi; her sense of cultural identity and the importance of traditions; the Nikkei community in the Pacific Northwest, particularly Tacoma, WA; and her upcoming book, a co-written graphic novel, titled We Hereby Refuse: Japanese American Resistance to Wartime Incarceration (Chin Music Press/Wing Luke Asian Museum). Read Tamiko's work here.
Nima Voices: Episode 2—Erik Matsunaga
December 15, 2020
The second episode featured Erik Matsunaga with guest host, award-winning author Naomi Hirahara. Erik talked about his family, projects to map historic Japanese American neighborhoods in Chicago, his @windycitynikkei Instagram account, and his other articles on Discover Nikkei. Read Erik's work here.
Naomi Hirahara is the author of the Edgar Award-winning Mas Arai mystery series, she has written several 12-part serials for Discover Nikkei, including her latest, Ten Days of Cleanup. Her historical mystery, Clark and Division, set in 1944 Chicago, will be released in August 2021 by Soho Crime. Read Naomi's stories on Discover Nikkei.
Nima Voices: Episode 1—Chuck Tasaka
October 27, 2020
The inaugural episode featured Japanese Canadian Chuck Tasaka with guest host, actor and comedian Kyle Mizono. Chuck talked about unique Canadian Nikkei foods; how Greenwood, BC became the first Japanese Canadian internment camp during WWII and remained a Nikkei community after the war; Nisei nicknames; his Nikkei heroes; and more. Read all of Chuck's stories here.
Kyle Mizono is a comedian based in Los Angeles who recently made a Comedy Central digital series called "Girl Kyle." She's also been featured on NPR's This American Life, Viceland, FreeForm, and Adult Swim.
OTHER PAST PROGRAMS


What Does It Mean to Be Nikkei in 2021?
February 6, 2021
In 2018, The Nippon Foundation, in collaboration with the Japanese American National Museum launched the Global Nikkei Young Adult Research Project to examine how young adult Nikkei around the world feel about and express their Japanese heritage. Analyzing the data from a worldwide survey and global regional focus groups, the project sought to obtain a deeper understanding of their similarities and differences, as well as their celebrations and challenges.
The main presentation by Dr. Curtiss Takada Rooks and Dr. Lindsey Sasaki Kogasaka provided an overview of the final report findings, followed by a brief Q&A.
The program was presented in English with Spanish and Portuguese simultaneous translations to facilitate international participation, with over 130 participants from at least 14 countries. The event included small group discussions and an optional networking opportunity.
This program was presented in partnership with Department of Asian and Asian American Studies of Loyola Marymount University.
Imagine Little Tokyo Writing Workshop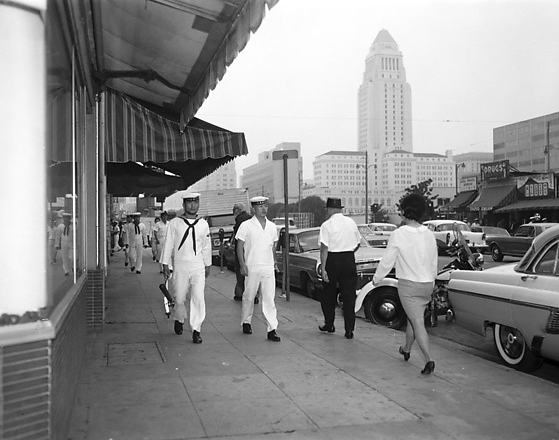 With Naomi Hirahara and Bill Watanabe
January 28, 2021
Award-winning author Naomi Hirahara and Little Tokyo community leader Bill Watanabe led an interactive story writing workshop where articipants learned tips and got advice for writing short stories that they can submit to the eighth annual Imagine Little Tokyo short story contest.
Presented by Little Tokyo Historical Society in partnership with Discover Nikkei, the purpose of the Imagine Little Tokyo short story contest is to raise awareness of Little Tokyo through a creative story that takes place in the historic neighborhood. The story must be fictional and set in a current, past, or future Little Tokyo, Los Angeles. The short story committee will be specifically looking for stories that capture the spirit and sense of Little Tokyo. Learn more about submitting your story.
7th Annual Imagine Little Tokyo Short Story Contest: A Virtual Celebration
July 23, 2020
The winners of the 7th Annual Imagine Little Tokyo Short Story Contest were presented in a virtual celebration and dramatic readings of the winning stories by actors Derek Mio, Tamlyn Tomita, and Eijiro Ozaki. Brian Niiya (Adult category), Kelsey Iino (Youth), and Makiko Nakasone (Japanese language) represented their respective judges panels to present remarks and introduce the winners—James Fujita, Onassa Sun, and Junzo Arai. The event was emceed by Marilyn Tokuda and included remarks by Little Tokyo Historical Society President Michael Okamura and a short video about Little Tokyo by Steve Nagano.
* The contest is presented by Little Tokyo Historical Society in partnership with Discover Nikkei.
Nikkei Uncovered: a poetry reading
May 21, 2020
Discover Nikkei's Nikkei Uncovered: a poetry column shares poems each month from the Nikkei community around themes curated by author, poet, and performer traci kato-kiriyama. Nikkei Uncovered went live with a powerful, intergenerational lineup of poets previously featured in the column to share their poetry in an online reading. Hosted by traci, the interactive reading and reflection featured Maiya Kuida-Osumi, Courtney Ozaki, Micah Tasaka, and Mitsuye Yamada, followed by a short open mic portion.
From Japan to Mexico: A Nikkei Story from Veracruz
September 29, 2018
Julio Mizzumi Guerrero Kojima and Belen Torres Morales are descendants of immigrants who left Japan to work in the sugar plantations in Veracruz, Mexico, in the early 1900s. They are musicians with expertise in the Fandango, a tradition specific to Veracruz that is rooted in community convening and participation. They also are part of an environmental/community gardening project in Veracruz called Jardin Kojima. They performed with musician César Castro and spoke about their family's history, their expertise in Fandango, and their environmental project.
* This program was presented by the Japanese American National Museum in partnership with FandangObon.