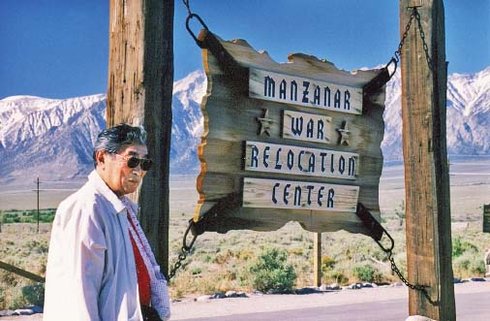 On April 12, 2017, I interviewed Frank Kikuchi, a local Nisei who currently lives at Hollenbeck-Palms Retirement Community. Frank, now 93 years young, was a disc jockey at Manzanar, where he was confined from 1942 through 1945. Frank and Archie Miyatake were good friends and became a DJ team. These are excerpts from a longer interview.
* * * * *
Amy (A): How old were you when you went to camp?
Frank (F): I was 17.
A: When did you begin doing your DJ work at Manzanar?
F: About a year after I got into camp, and I got to be friends with Archie ...