Album of the Week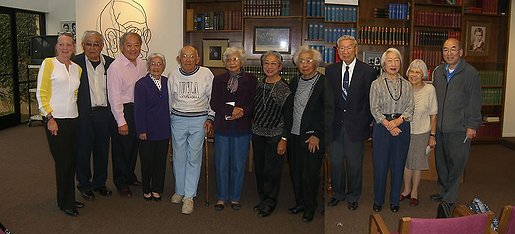 West Los Angeles is a relatively new urban area. When the UCLA campus in Westwood opened in 1929, the area boomed. Dirt roads and empty fields became newly-paved roads and one-story bungalows. A small community of Japanese sprang up around Sawtelle and Olympic. They came to plant the grass, flowers ...
community history
bokinaka
Yamabiko_Taiko

Various photos of Yamabiko Taiko, based in Kelowna, BC.
RoyKakuda

During the internment of Japanese Americans in American Concentration Camps 5,589 American citizens renounced their US citizenship. They were enraged by their treatment by the US government and/or wanted to stay with ...
holokai

I first became aware of the Japanese community in Brazil when I attended a judo event at the 1984 Olympics in Los Angeles, California. There I was intrigued to see ...