Album of the Week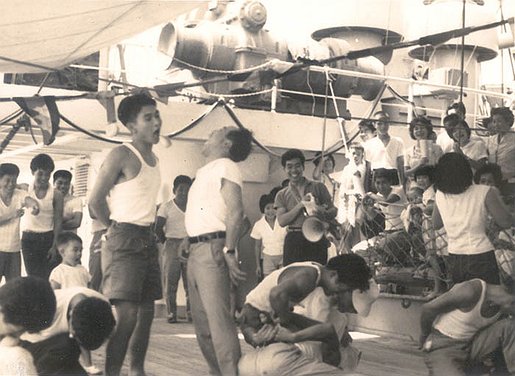 Para chegar ao Brasil os imigrantes japoneses passavam cerca de dois meses no navio. Essa coleção é uma reunião de pequenos, mas significativos fragmentos da viagem , as imagens mostram os momentos que precediam o encontro com a nova e estranha terra - "ブラジル" Muitos imigrantes gostam de contar as ...
community history
mhijb
RoyKakuda

Four photos show the some of the Poston Camp I barracks, About 10 years after camp closure. Photos taken by George Yoshiro Kakuda who was at Poston 5/15/42 to 9/15/45. Most of ...
ellykleinman

Elly Kleinman's Holocaust Album of pictures
Yamabiko_Taiko

Various photos of Yamabiko Taiko, based in Kelowna, BC.