Album of the Week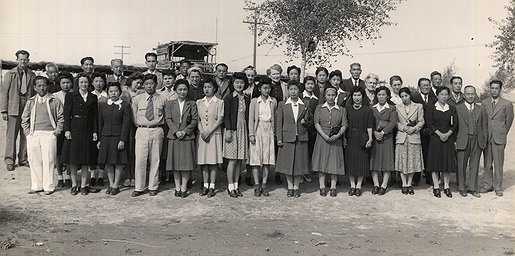 About 1/3 of the educators who taught at Poston were recuited from across the United States, many by the American Friends Committee. Many of the teachers came from Quaker and Missionary backgrounds. There were also Black teachers who had to deal with injustices of the time and the prejudice of ...
mhomma

A collection of some of the 10,000 stories from the WW2 Japanese Internment Center known as Amache. Stay tuned for future articles and memories by Amacheans, their descendants and those ...
RoyKakuda

As a docent at the Japanese American National Museum I had the opportunity to hear inmates reminisce about their camp lives. One story was about two fellow elementary school students at one ...
RoyKakuda

Photos of all 10 Concentration Camps taken by WRA photographers. The photo are on the Discover Nikkei Website shown below as well as a brief description of the camps.