Album of the Week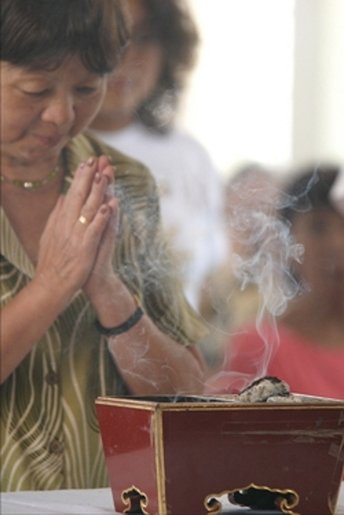 Cada mes de marzo se celebra en el Japón el Ohigan, una festividad en la cual se honra la memoria de los antepasados. Al igual que otras tradiciones, ésta fue llevada al Perú por los primeros inmigrantes, se mantiene hasta nuestros días. El Ohigan de este año se realizó una ...
community history
APJ
toyoshimad

"Make it Manzanar" is a series of posters (24" x 36") presented at my MFA (Master of Fine Arts) Advancement Show (10/09/16) at California State University, Long Beach. The poster ...
RoyKakuda

Four photos show the some of the Poston Camp I barracks, About 10 years after camp closure. Photos taken by George Yoshiro Kakuda who was at Poston 5/15/42 to 9/15/45. Most of ...
ellykleinman

Elly Kleinman's Holocaust Album of pictures The Kleinman Family Holocaust Education Center founded by Elly Kleinman in 2008 was the first center in the US to portray ...