Album of the Week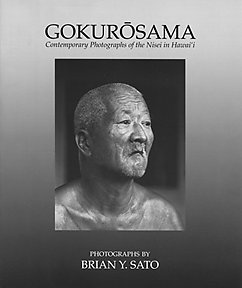 This Nikkei Album collection includes a selection of photographs from Honolulu photographer Brian Y. Sato's exhibition, Gokurōsama: Contemporary Photographs of the Nisei in Hawai'i, which features 35 black & white portraits. Accompanying the photos are the captions that Sato prepared for the exhibition and accompanying catalogue.
The term gokurōsama, which ...
online exhibition
editor
RoyKakuda

The Manzanar Relocation Center was one of the ten American concentration camps for Japanese Americans during World War II. Sixty two percent of the inmates were American Citizens. The center ...
editor

Discover Nikkei presented a photo activity at the Japanese American National Museum's Target Free Family Saturdays: Imagination Storytime event on June 14, 2014. Visitors had their photos taken and ...
Ahonda

My Dad didn't lie to me about being a Sumotori. He's the short one on the very right, Don Honda. Picture taken July 1942. These photo's were handed to me ...