Album of the Week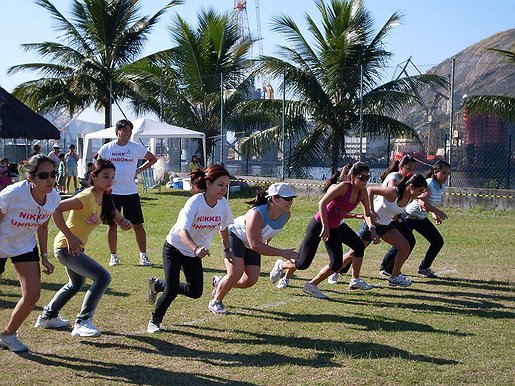 2009年5月24日、毎年恒例のリオ・デ・ジャネイロ日系協会運動会が行われました。
今年37回目を迎え、日系人はもちろんのこと、ブラジル人も、幼児からお年寄りの方まで、たくさんの人が参加しました。
天気は晴天。とてもすがすがしい一日で、まさに運動会日和でした。
競技は徒競走、玉入れ、ビン水つめ競争など、定番な競技から新奇な競技まで29種目行われました。また、会場では日系協会の人たちが作ったお弁当、焼きそば、串焼肉などが販売され、会場の人たちに大変喜ばれました。お弁当はすぐ売り切れてしまい、大人気でした。
editor

Discover Nikkei presented a photo activity at the Japanese American National Museum's Target Free Family Saturdays: Imagination Storytime event on June 14, 2014. Visitors had their photos taken and ...
Ahonda

My Dad didn't lie to me about being a Sumotori. He's the short one on the very right, Don Honda. Picture taken July 1942. These photo's were handed to me ...
stocktonhiro

The peak of Stockton's Japantown was the 1930s when it occupied several square blocks alongside of Manilatown and Chinatown. After the war, Stockton's Japantown was reduced to a shell with ...