Album of the Week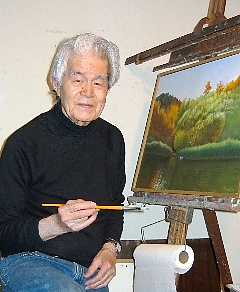 The New York City arts community is one of the most renowned in the world. Yet amidst the richness of cultures, activities, art institutions, landmarks, and the hustle and bustle of life in The Big Apple, are "Living Treasures of New York" – Nikkei senior citizens over the age of ...
editor

Discover Nikkei presented a photo activity at the Japanese American National Museum's Target Free Family Saturdays: Imagination Storytime event on June 14, 2014. Visitors had their photos taken and ...
Ahonda

My Dad didn't lie to me about being a Sumotori. He's the short one on the very right, Don Honda. Picture taken July 1942. These photo's were handed to me ...
stocktonhiro

The peak of Stockton's Japantown was the 1930s when it occupied several square blocks alongside of Manilatown and Chinatown. After the war, Stockton's Japantown was reduced to a shell with ...