Album of the Week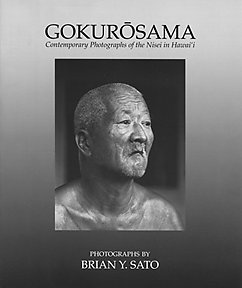 This Nikkei Album collection includes a selection of photographs from Honolulu photographer Brian Y. Sato's exhibition, Gokurōsama: Contemporary Photographs of the Nisei in Hawai'i, which features 35 black & white portraits. Accompanying the photos are the captions that Sato prepared for the exhibition and accompanying catalogue.
The term gokurōsama, which ...


editor

Nima-kai Community
Join the Discover Nikkei global community, where our Nima connect and share! Our Nima-kai community includes people around the world interested in learning about and sharing the Nikkei experience. Meet some of our Nima:

skato
(California, United States)
Sakura Kato is Discover Nikkei's intern this summer through the 2014 Nikkei Community Internship Program. This position is a collaboration between the Japanese American National Museum (JANM) and the Japanese American Bar Association (JABA).
Although she is only with us for 8 weeks, she has been able to share a lot of great stories through the Discover Nikkei website, including interviews with Japanese American jurists. She is studying History and Pre-Law at the University of Southern California.