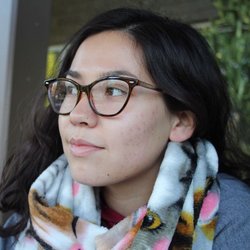 Rae sat in class, back straight and pen in hand, her elbow resting comfortably on a page already filled with notes. She attentively wrote down each important detail from the presentation slides being shown.
The bell rang, and everyone began to pack up their things.
"Hold on students," the teacher spoke. "You have a special writing assignment due at the start of next week. You must write about a place you visited when you were younger. A place that scared you, excited you, made you happy, made you sad… Wherever comes to mind. And discuss the way it made you ...