Imagine Little Tokyo Short Story Contest V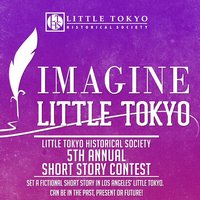 Jeff maneuvered his sleek black Audi off the freeway. He peered in either direction, unable to get his bearings. "This is just great," he mumbled. He hadn't been to Little Tokyo in years but had figured it would come back by memory once he got downtown.
"You know how to get there, right?" asked his son Craig, slouched next to him, his blue and gold Sabers uniform draped loosely over his wiry frame, a pair of black headphones wrapped around his neck.
"I know where we're at," Jeff lied.
"Sure," Craig deadpanned and went back to gazing out ...