Nikkei Chronicles #5: Nikkei-go: The Language of Family, Community, and Culture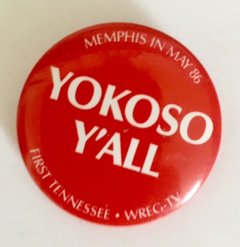 Thirty years ago, much to my delight, two events occurred which served to encapsulate my bicultural, hapa heritage. I am the daughter of a Japanese mother and Southern gentleman father, a career U.S. Army veteran who met and married my mother in Japan in the aftermath of World War II.
While I traveled the world with my parents when my dad was in the military, I did most of my growing up in a small suburb of Memphis, Tennessee, after my dad retired.
In 1986, the Memphis in May International Festival, in addition to showcasing great barbeque and music ...