Nikkei Chronicles #6 — Itadakimasu 2!: Another Taste of Nikkei Culture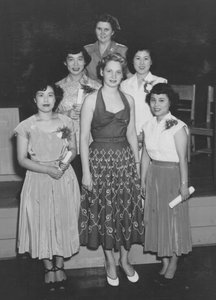 In the documentary film Fall Down Seven Times, Get Up Eight: The Japanese War Brides, Hiroko Tolbert says, "I'm completely American." Her daughter Kathryn counters, "You know, it's funny to say how American you are, yet every morning you make miso soup." Hiroko giggles, "Well, the food is a different story," she says, and she and her daughter both laugh…and it is.
As we grow older, it seems, my best friend Brenda and I talk about food often. We are the daughters of Japanese war bride mothers and American fathers who were born and raised in the ...