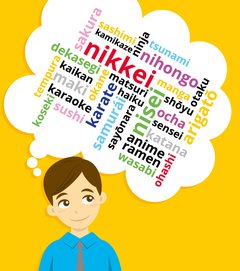 Languages crossed national borders well before globalization and today, in any part of the world, you can hear other languages spoken with both native and foreign accents. But what causes one language to incorporate words from another language and appropriate them for everyday use?
Japanese culture figures prominently in Peru, as does the Japanese language, which has been assimilated by young people and adults through consumption of diverse products, media figures, and colloquial usage. It's not surprising, then, that some Japanese words are not identified as Japanese despite being used frequently.
As with English, certain terms have become universal ...