Kizuna 2020: Nikkei Kindness and Solidarity During the COVID-19 Pandemic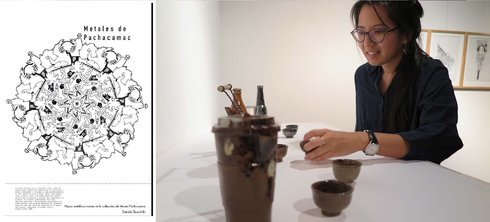 El arte siempre une y, a veces, sorprende dentro de situaciones complicadas como la cuarentena que varios países están siguiendo, de manera voluntaria u obligatoria, para frenar los contagios de coronavirus. En el Perú, diversas instituciones y empresas están haciendo esfuerzos e innovaciones para mantenerse conectados con sus públicos, y el Museo de Sitio y Santuario Arqueológico Pachacamac, fundado en 1965 y perteneciente al Ministerio de Cultura del Perú, no es la excepción.
A través de herramientas digitales como videoconferencias, exposiciones virtuales y posters descargables sobre sus investigaciones en el santuario ubicado en ...