Nikkei Chronicles #7—Nikkei Roots: Digging into Our Cultural Heritage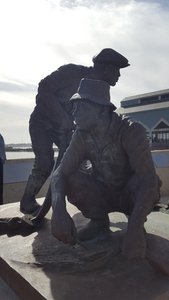 Travel uproots daily routines for new places and new discoveries. But, somehow, my own discoveries in my own travels have often given me deeper roots—especially in my evolving Japanese American identity.
* * * * *
Hiroshima, Japan. Still half asleep, a few of us high schoolers crept out of the hotel and down to the water to watch the first rays of light over the bay—a mandatory, I thought, when visiting the land of the rising sun. This exchange trip across Japan was my first time seeing the "motherland," and I eagerly took in everything from ornate temples to whimsical vending machines ...