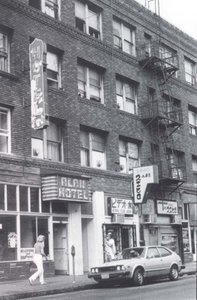 For journalists, there are stories, perhaps only a handful, that never leave you. That's the way I feel about the Alan Hotel in Little Tokyo.
It was almost a lifetime away, in 1986, when I was a foot soldier, or more officially a reporter, for The Rafu Shimpo Japanese American daily newspaper. I wore my long hair wild in perm, with bangs cut short so I could see. Seeing was important for a reporter—and what I was about to witness I could not believe.
In the mid-1980s, Little Tokyo was on the edge of being flattened and transformed ...