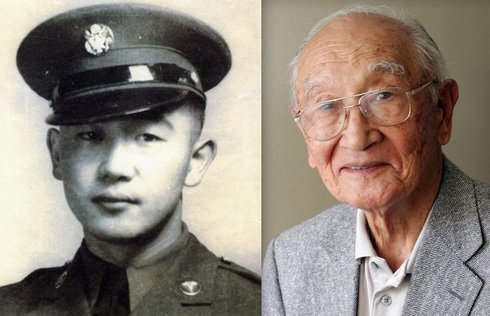 Cedrick Masaki Shimo, a World War II military resister and an executive at American Honda Motors, USA, passed away peacefully on April 1. He was 100.
Shimo was the only child born to Tamori and Yoshiko Urakami Shimo, both from Okayama. However, Shimo's maternal family was originally from the Kagoshima region and had fought alongside Saigo Takamori.
Shimo was born in Heber, Calif., in the Imperial Valley. At the time, his father was running a sizable cotton farm in the Imperial Valley, but when the price of cotton collapsed, the family moved to Boyle Heights, where Shimo grew up ...