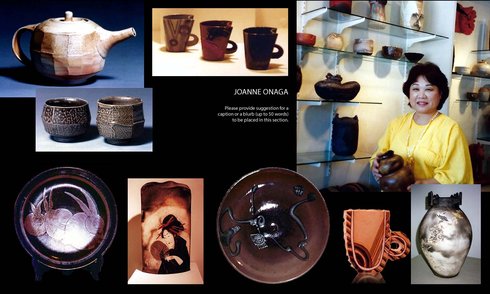 "Fire" "Earth" "Spirit" ... basic elements of ceramics. Simple strong strokes combine fire and clay to create a spirit in art. This spirit has led to the formation of the California Japanese Ceramics Arts Guild and Little Tokyo Clayworks.


Introduction
The creative efforts of the Japanese American Ceramics Guild, the Little Tokyo Clayworks, along with the many contributing ceramic artists including Joanne and Yukio Onaga has been published so anyone interested in Little Tokyo and it's cultural impact can see and appreciate the artistry and contributions of those involved in this art form.
The Guild's history began with a ...