Silk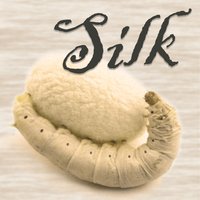 Keiko Shinshi hadn't been feeling well for days.
Her husband, Tatsutaro, thought it was because the last mulberry tree in the colony had died. Their silkworm room seemed like a gravesite, with the remains of shriveled up caterpillars lining the floor. A few cocoons were hanging from trees branches that his wife brought in. It was quite a barbaric process, with the cocoons being dropped into boiling vats of water so that the silk exteriors could be removed. In other words, the silkworms were cooked alive.
The production of silk had been Keiko's consuming activity ever since they ...