Kizuna 2020: Nikkei Kindness and Solidarity During the COVID-19 Pandemic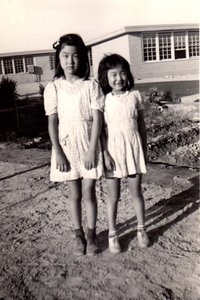 I've been struggling with what more to say about the pandemic now known as the worst disaster of our lifetimes. I don't ever remember feeling this fearful and uncertain about the future, particularly knowing as infection and death statistics grow with steady predictability, this highly contagious virus will most certainly infect someone I love, many of whom are in the dangerous high-risk age group.
In the midst of this immediate fear, I realized that most of us baby boomers and younger don't have the first-hand experience of that other terrifying time in American history when our families ...