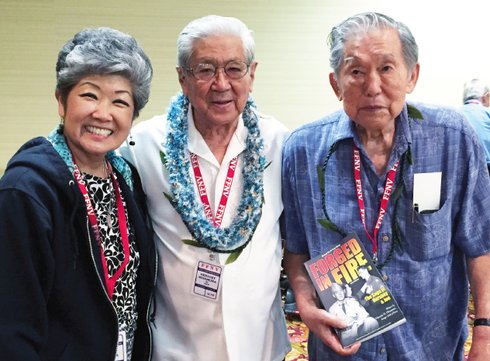 It's not often that one gets to shake hands with a Medal of Honor recipient, especially since there are only 78 in the country still living. I had that rare opportunity last week at the Friends and Family of Nisei Veterans (FFNV) Reunion in Las Vegas.
In 1953, Hiroshi "Hershey" Miyamura became the first living Japanese American to receive the coveted award. Before him, Sadao Munemori, who was killed in action, received the honor posthumously, and 20 other Nisei World War II veterans received their awards after them in 2000.
At the luncheon banquet, Miyamura, who had just celebrated ...