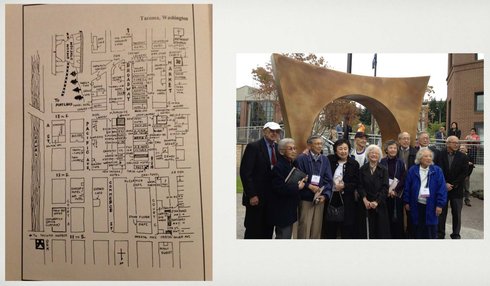 The following essay is adapted from a talk that I gave to the City of Tacoma Historic Preservation, Tacoma Historical Society, and Historic Tacoma in November 2020. An edited video version is available here on YouTube.
I've been asked to talk about my work documenting Tacoma's Japanese American and African American history. It's been a great privilege—and a little surprising—for me to be doing this work, which is why I called the talk "Falling Into Public History."
* * * * *
Image 1: My roots
When I talk about my writing I have to start with my roots, and ...