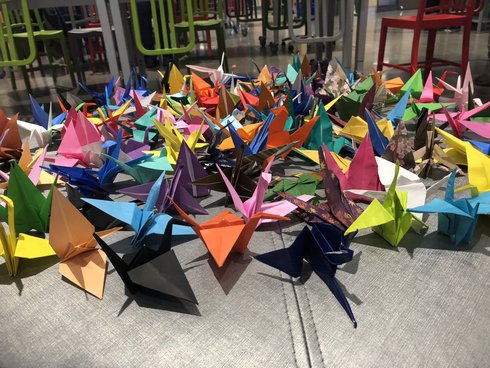 Twenty thousand, and more.
As I type, twenty-five thousand origami cranes are being gathered in Austin, Texas. They're going to be coming from approximately 150 locations all over: cranes have been shipped from California, New York, Oregon, Pennsylvania, Missouri. Some are coming from overseas. And at least 12,000 are coming from Washington State, where I am writing.
In late March 2019, close to a hundred Japanese American activists will also be traveling from all over the United States. In conjunction with the Crystal City Pilgrimage committee, they will travel with the cranes and hang them at the Family ...