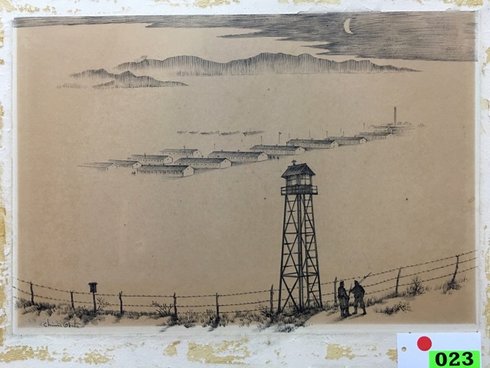 "It feels right," says Jane Beckwith, director of the Topaz Museum in Utah. "It feels like the painting is coming home." She is talking about a new donation, a Chiura Obata work coming to the Topaz Museum from Bainbridge Island in Washington State.
How Obata's painting reached Bainbridge Island, and who donated it, is still a mystery.
Every year, the Bainbridge Island Rotary holds an auction and rummage sale. The event began in 1960, to purchase land for the Bainbridge Public Library, and has grown to be large and successful, fundraising close to $8 million over the years since ...