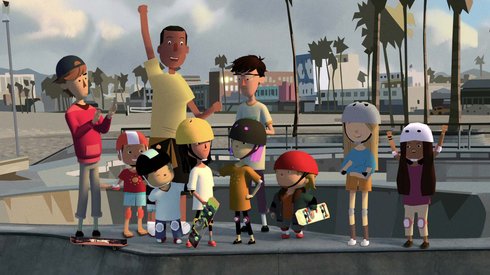 A maneki neko statue keeps moving mysteriously around a "sort of" Japanese restaurant in Boyle Heights. A music teacher keeps hearing some drumming in Leimert Park, with no visible drummer. A team of kid detectives roams Los Angeles, looking for ghosts—not to vaporize or "bust" them, but to listen to their stories. The ghosts are friendly, funny, talkative, near cuddly, some with rainbow auras.
The Los Angeles of Elizabeth Ito's City of Ghosts Netflix series is not what you might expect.
City of Ghosts is a beautifully told animated series which uncovers layers of stories about specific neighborhoods ...