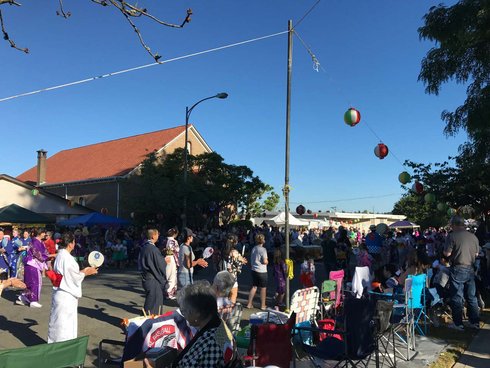 "I live on the edge of Tacoma's historic Nihonmachi and as I crossed it on my way to downtown, I often wondered what stories lay dormant in the vacant, grassy lots. Today, between the empty slope and the massive convention center, who could know there was once a thriving Japan Town there?"

—Tony Gomez, Education Director, Broadway Center of Tacoma
How can you show people entire neighborhoods that have vanished? In our smartphone day and age, as they say, there's an app for that.
In February 2017, to help commemorate the 75th anniversary of Executive Order 9066 ...