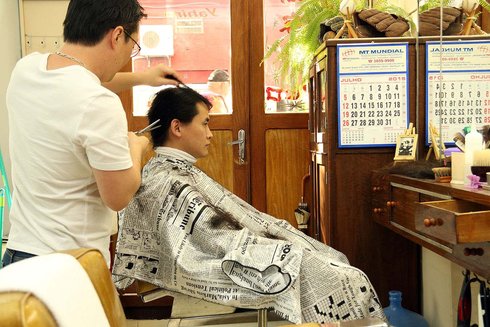 When a Nikkei gets a haircut in Brazil, they often hear that "cutting Oriental people's hair is difficult." The reason given is that the strands are very smooth, sometimes too thin, sometimes too thick. Thus, it would be difficult to make different hairstyles, and the cuts show errors more easily.
To meet this demand, currently, there are many hairdressing salons specializing in Easterners. They also offer dye services, manicures, and other aesthetic services, with the target audience mainly made up of women.
Haircutting is a service that involves some periodicity—people hardly go every day—different from a store ...