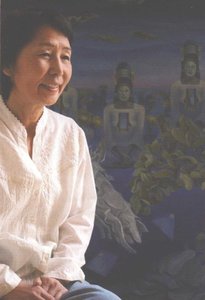 It was early in the morning of March 11, 2011, and Midori Suzuki was having trouble sleeping. That same day, the Japanese Mexican Association was to inaugurate an art exhibit called Flor de Maguey that she had organized with some of her fellow painters. After Midori was finally able to fall asleep, a friend called to tell her there had been a massive earthquake in Japan. Still not totally awake, she answered quickly:
"Don't worry! It's probably just one of those earthquakes that always happen in Japan," she said and hung up.
But her daughter woke Midori up ...