As You Like It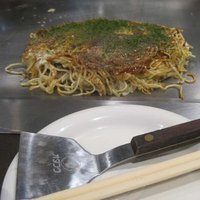 We are sitting in a restaurant in Battery Park, which is on the south side of the island of Manhattan.
Morgan tells me that it is a new restaurant that opened a few months ago. Apparently restaurants open and close in America all the time. I don't know if he's telling me this as a cautionary tale. But I won't be discouraged. Red Okonomiyaki and I will make it in New York City.
I try to order modestly. Yes, I'm holding back. Since this was Morgan's invitation, I'm assuming that he will be paying ...