Trouble on Temple Street: An Officer Ellie Rush Mystery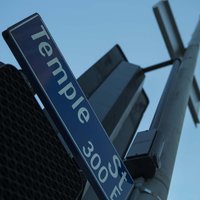 I know that my boyfriend, Cortez Williams, will say I'm crazy. But he's in a medically induced coma at USC General Hospital and has no say.
My parents, especially my mother, will say I'm crazy. So would maybe my Grandma Toma. My grandmother, Lita, would instead be proud of me and say something like my gumption came from her side of the family. Let's not mention anything about my grandfather, my father's bio dad, who served time in prison. That's just something that the Rush family doesn't talk about around our dinner table ...