Killer Roll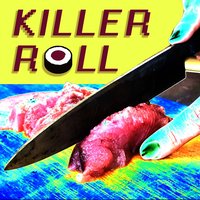 I'm assembling a natto hand roll for a software engineer with Google, when a man in a motorized wheelchair enters Yudai's Corner. He has a grizzled red beard that looks like strands of saffron and a Giants baseball cap.
"I'm looking for Maki Mitchell," I hear him announce to our waitress, Carrie. He is already looking my way, so I figure he already knows who I am.
Carrie is giving him the third degree, but I tell her that it's okay. It's almost closing time in between lunch and dinner, anyway, and the engineer is ...