Killer Roll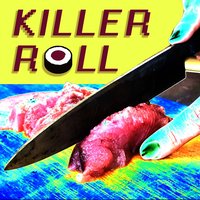 I wait for Crowe to threaten to publicly expose my lies. I picture being kicked out of the dorm and being on the front page of the Stanford Daily: middle-aged Japanese sushi chef impersonating a graduate student.
"Anago feast," he says, sharpening his kitchen knife with a steel rod.
"Excuse me?" I find a wire-mesh strainer and pour my broth into a plastic container. I'll use the dashi for another purpose.
"You mean that you prepared an anago feast for another customer besides me?"
I blink and focus on his hazel eyes. The hair is different but the face ...