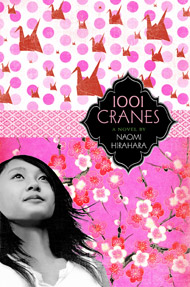 The following is an excerpt from Naomi Hirahara's middle-grade novel, 1001 Cranes, which tells the story of Angela Michiko Kato, a 12-year-old girl who has to spend a summer with her grandparents in Gardena, CA while her parents are going through marital problems.
Chapter Ten The Great Gambaru
That night I go to bed early. Early, early at eight o'clock.
I am sticky and my eyes are swollen, but I don't bother to take a bath, wash my face, or even brush my teeth. And no one tells me I have to. Either they feel sorry for ...