Nikkei Detective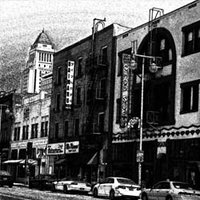 Read Chapter Five >>

As I make my way to the Koban Visitors Center, First Street in Little Tokyo is hopping. And I don't mean just the millenials lined up at Daikokuya ramen house. Couples pushing strollers and teenagers in cosplay. It's a weekday evening in August. Those attempting to revitalize Nisei Week Japanese Festival, an annual shindig since the 1930s, need a pat on the back. Whatever they are doing, it's working.
I text my fourteen-year-old daughter Maddy to make sure that she's safe and sound in our temporary living quarters, a low-income residential unit around ...