Tessaku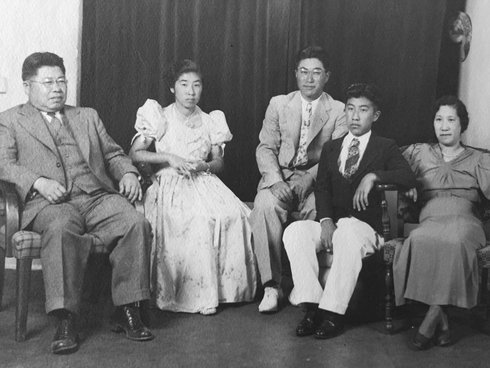 How did they (Hiratzka family) come back to California?
Well, I was in Texas and Jordan went to Ogden. I went to Crystal City and joined my family. We were separated for two and a half years and in the meantime Jordan was in Japan with the MIS. Went to the Philippines and they closed up those bars. They stayed there very shortly in Manila then they were sent to Japan. The war ended when he was on the ship going to the Philippines in 1945.
That's when my dad got orders saying that people in ...