Tessaku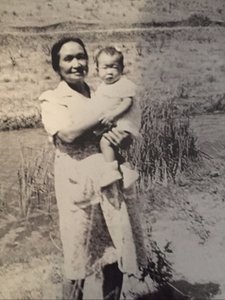 And where did your family end up after the war? How did you come to Philadelphia?
So this is interesting, too. My parents had just gotten married and they had all their wedding stuff and they were renting a house. And their landlord said, 'Well, you can store it here and this place will be available when you come back.'
Oh wow, so they were lucky.
They were lucky. And my dad had a job because his brother-in-law still had his pottery, so my dad worked in the pottery and became a supervisor there. So they came ...