Tessaku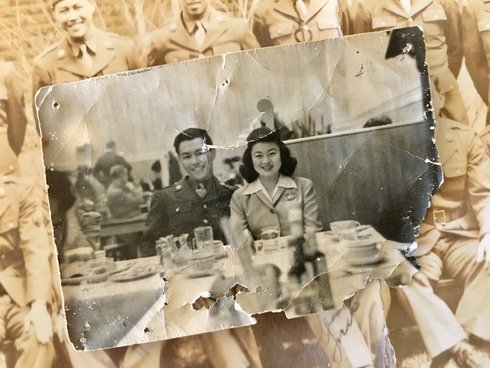 How did you and your wife meet?
It's a long story. Do you want to hear it?
I do, I'm sure it'll be a good story.
This is in June of 1941, before Pearl Harbor, I get to Los Angeles and I'm staying with the Fujisaka family. So in those days, there were a lot of Boy's clubs and Girl's clubs and George Fujisaka [a friend] was a member of the Shamrocks. And my wife to be Mary, was a member of the girls' co-eds.
So when I showed up in ...