Tessaku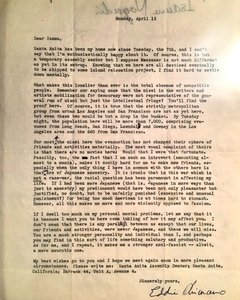 Do you also feel that something about Isamu Noguchi's mixed-race identity shapes his sociopolitical worldview?
I think the time that he spent in Indiana was really formative. This heartland experience, and he's in the presence of this industrialist who has various farming equipment manufactured, he runs a newspaper so he sees this guy essentially as the personification of the American businessman.
And also he's learning about the founding fathers and he's definitely aware of the farming cycle. And he's getting a mix of agrarian culture but he goes to New York and ...