Tessaku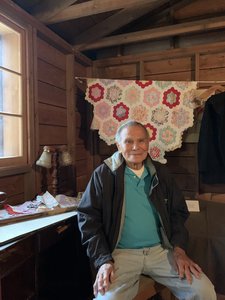 How did you meet your wife?
Well, I was in the army, so I went to a USO dance. That's where I met her.
So she's Japanese American?
Yeah. And that's another story. I wanted to get married, but I was only 20 years old. And so I asked my parents if they would give me permission to get married. She said, no, I was too young. And so, me and my girlfriend hop on a plane, went to Reno and got married in Reno. And I came back and then my mother-in-law says ...