Tessaku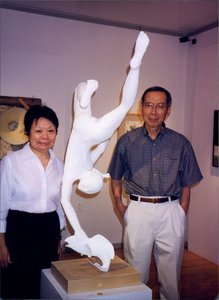 And then you as an American, did you experience any backlash?
I remember there was an American soldier that was downed, an airplane was downed and naturally I ran with the whole mob of children that went to see them. And he was in a prison. I remember, and these bars were wooden, it was a local jail. And I felt so sorry for him. I remember running home ahead of the group with tears in my eyes because I felt so sorry for him, you know?
And you felt sorry because –
Every time I see an ...