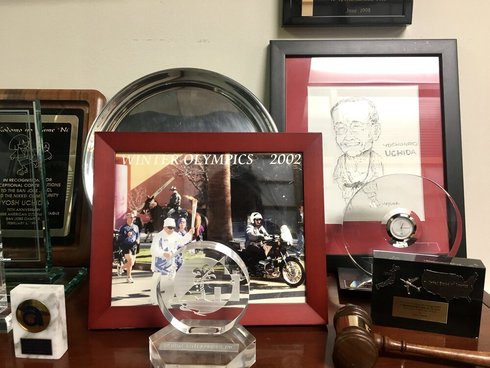 So can you describe leaving for Arkansas? That's where you did your basic training?
Right, right. Oh yeah. There were lots of Japanese, Japanese Americans that went to Camp Robinson in Little Rock, Arkansas. And we went by train across the country. And it took us about two or three days to get there. And it was very nerve-wracking. We pulled shades down and went across the country.
Really, they told you to do that?
Uh huh.
Oh my goodness. It was like the same thing as all the other Japanese who were sent–
Well the ...