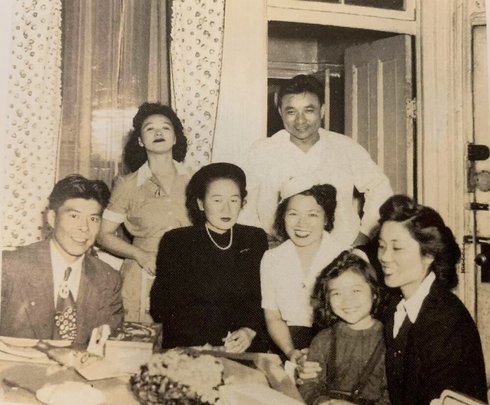 Can you talk about meeting your husband? Did you meet him in Cleveland?
Shizuko Yamauchi (SY): No. He was in the service.
Nancy Dodd (ND): He was in the 442.
SY: Well we had a boarding house, so if they had any leave they would come and stay overnight and go back to the—wherever. So that's how he came to—
So you knew him from San Luis Obispo. Were you corresponding all throughout the war?
SY: Yes, but he was Kibei. So I always guessed that he had somebody write for him but I never ...