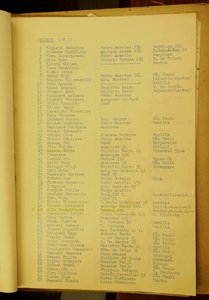 Looking Back on History Began in 2000
For the past few years, things have started to move.
Okinawa-born film director Yojyu Matsubayashi has already interviewed ten or more people who had been evicted from Santos and is planning to shoot a documentary film. When he visited the Santos Japanese School in 2016, by chance he found a name list of people who had been evicted, and that's when he started digging into it. Some of the people he filmed at the time had already passed away. I really hope that he will complete the film, on ...