Nikkei Chronicles #6 — Itadakimasu 2!: Another Taste of Nikkei Culture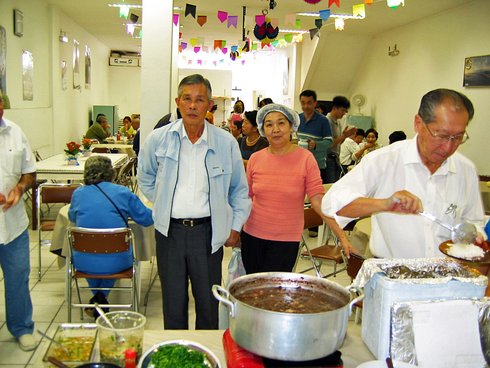 "I enjoyed it for the first time in three years." In June, 2005, Makoto Oka, (age 66 at the time) chairperson of Brazil Okayama Kenjinkai (prefectural association) commented on the feijoada, a major Brazilian dish, with a face that showed his getting over some past woe.
As a matter of fact, Oka almost died from a burn on his body when he turned over a giant pot of feijoada at the kenjinkai hall in the past.
Feijoada, a local cuisine representative of Brazil, is a dish that is cooked with black beans stewed with ingredients such as cow ears and ...