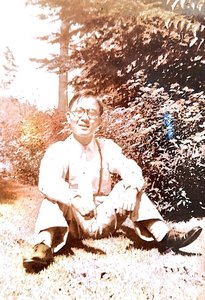 In the previous part, I wrote about Aki's challenge and her two daughters' re-entry into the U.S. after Yoemon's death. This is the final part of the series in which I share the eldest son Atae's re-entry into the U.S. and the family's life afterwards.


Atae's re-entry into America
Due to his father Yoemon's death, Atae returned to Japan with his mother, Aki, in February 1929. He lived in Kamai and went to Japanese school. For Atae, who was bilingual and had studied at elementary school in Japan when he was little ...