Yoemon Shinmasu – My Grandfather's Life in Seattle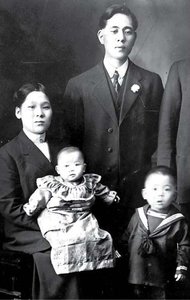 Continuing with Part 2 in which I wrote about Yoemon's single life in Seattle, this part shares Yoemon's marriage, children born in Seattle, and his barbershop business following the marriage.


Yoemon's marriage and family life
In the early 1900s, the anti-Japanese movement became heated as hardworking Japanese immigrants increasingly impacted white workers. The Japanese government signed the Japan-US Gentlemen's Agreement in 1908 to prohibit immigration from Japan to the US in order to alleviate the situation. This agreement made it extremely difficult for workers to travel to and from Japan freely; they had no choice but ...