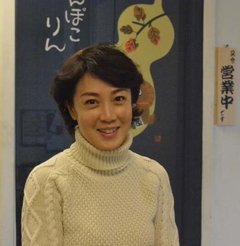 It's cold outside, but it's colder in Asahi Foods' refrigerated cutting room, where stacks of cardboard and styrofoam boxes filled with giant fish await. The fish cutter is in early on a Saturday, wearing a white lab coat and heavy rubber gloves, various razor-sharp knives at the ready.
Charlene Thai, a tiny woman in a similar lab coat, hovers nearby, watching over the daily cutting ritual that begins the flow of fresh-cut fish for sushi and sashimi to 200 restaurants in Colorado and surrounding states.
"If you see our tuna, it's clean-cut, like a machine," she says ...