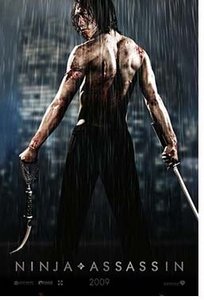 The new movie "Ninja Assassin" just might spark a new wave of fascination with Asian martial arts, but instead of kung fu, the fad will be for ninjutsu, the art of the ninja warrior.
The film updates the image of the silent, stealthy assassins from Japanese history, and suggests that ninja clans still exist, sending out mercenaries all over the world to kill off targets for gold. It's an enticing concept, and one that's in line with the tradition of the ninja in both Japanese history and Japanese pop-culture mythology.
During my childhood, I didn't really fantasize ...