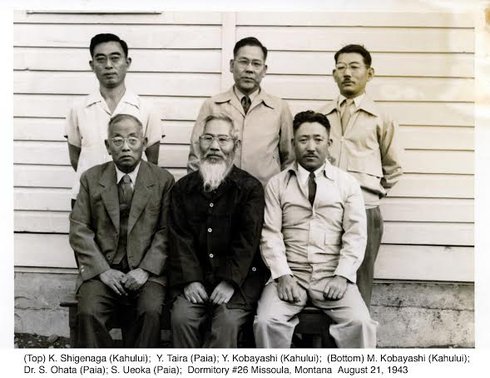 Kakuro's life in Hawai`i and arrest
Kakuro Shigenaga was born in the Hibagun district of Hiroshima-ken on August 30, 1896, came to Hawai`i in February of 1913, and settled on Maui. He was a salesman at the Kobayashi General Store in Kahului, Maui and married to Yoshie. They had four children.
Kakuro was arrested on January 7, 1942, one month after Pearl Harbor was attacked, because his diary was found during a search of his brother Shigeo's house, and the FBI claimed his writings contained anti-American and pro-Japanese sentiments. Grandson Mark Shigenaga said that Kakuro was ...