Power of Our Stories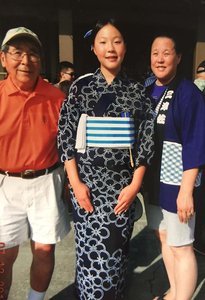 My name is Marissa, and I'm a Girl Scout from South San Jose, California. I love the smell of coffee, a good book, the sea at sunset, a couple of cats, and most of all, keeping history alive. I am currently working on my Gold Award, which is the highest award a Girl Scout can earn. It requires over 80 hours of work and leadership on a project that helps the community and has sustainability.
​I am a fourth generation Japanese American. My maternal family came to America from Japan in 1923, while my paternal family immigrated from Japan ...