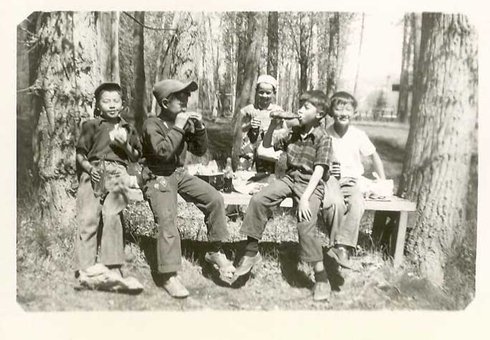 SUMMER: No wonder, many of the children couldn't wait to get out of school in June. This was the time of life for boys and girls.
As mentioned in the previous article, boys played spitball, katana kiri, bang-bang and flashlight team games. Of course, there were games where all children could play, like Kick the Can, Peggi, Jean Tori, Daily Shamble and Hide and Seek.
Summer meant building a dam at First or Second Bridge. Older kids dug up boulders from the creek and piled them high. The water level would go up to make a ...