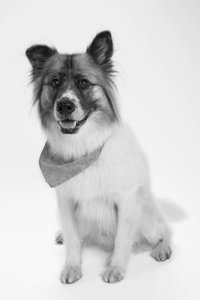 Read Part 2 >>

Eddy's life changed right away. He stopped going to school and his family wasn't allowed to leave the house at night. Eddy spent the first couple of days playing with Kuma and with Julia once she got back from school.
Eddy noticed a lot of strangers were going in and out of his front door and how things around the house were slowly disappearing. He found his mom arguing with a man over a brand new vacuum cleaner his dad had bought her for their anniversary.
"This is brand new and worth five times what ...