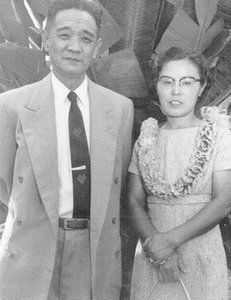 Read Part 4 >>

Even though my grandparents and their children were allowed to stay in the United States, it wasn't until 1958 did they get their citizenship back.
The World War II experience probably affected my grandparents in ways that I could never know. I have heard that my grandmother would cry when people asked her about the camps. This is probably why no one in my family discussed those years and it wasn't until I started working at the Japanese American National Museum did I find out what really happened.
Finding the FBI file on my grandfather ...