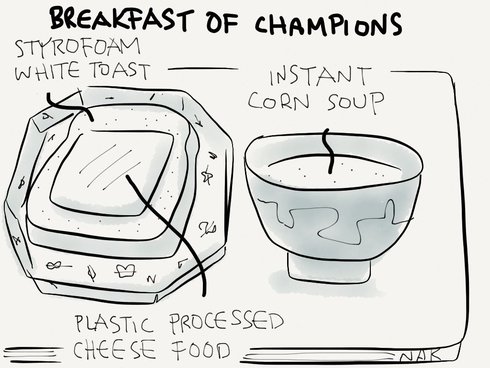 Breakfasts
Were processed,
Warm and white.
Soup, often corn,
Always a powder,
Poured into a plastic bowl
That looked lacquered.
Added water,
Boiled in an aluminum kettle
On the rusting gas table.
In the shiny red toaster oven,
Toasted a single piece of white bread,
Soft and square and thick,
With tiny holes
Like styrofoam,
Something to do with Japanese flour.
On top
Sat a single piece of white processed cheese
Plasticized
At its melting point.
In rural Japan,
Real cheese
Was not a real option.
Sitting at my low table
Quickly break my fast.
Gulp.
Bite.
Chew.
Swallow.
Repeat.