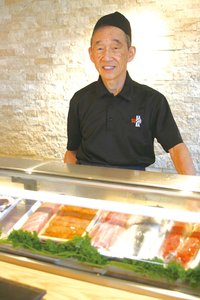 Pursuing Japanese food and service culture with American hospitality, a restaurant was opened last year near the Pike Place Market. Notable and legendary local chef Shiro Kashiba and his veteran partners' Sushi Kashiba has been packed everyday with sushi lovers hoping to experience the high-quality Japanese cuisine.
"Edomae sushi, a traditional Japanese food, following a basic technique is simple," Kashiba said. "We consider how we can serve customers the right way."
Kashiba is joined in his concept by six other partners, most of whom have experience owning local restaurants, to open his new restaurant. This is like a reunion for ...