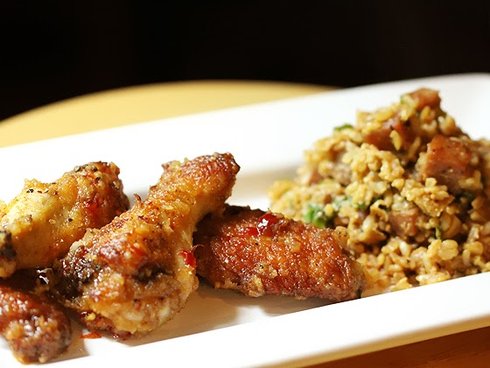 In Hawaii they speak a form of Pidgin English, which is basically a language mish-mash of the different cultures that make up the islands today.
There are Native Hawaiian words, Japanese, Chinese, etc., all tossed together with English and smashed together…well, like a big loaf of Spam. And that's just what the food culture in Hawaii is like, a mish-mash of different cuisines that all manage to work well on the plate, even Spam. Especially when it's in fried rice.
It wasn't until I started a food blog that I realized how strong an influence Hawaii ...