The United States Vs. Takaichi Sakai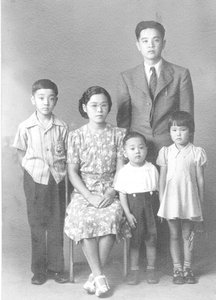 He burned sensitive files while working for a foreign government. He said that he was not willing to fight for the United States and would not give up his allegiance to a foreign power during a time of war. He renounced his American citizenship. Who was this enemy of the United States?
He was my grandfather on my dad's side. Having died before I was born, he was and has always been an enigma to me. My Aunt doesn't remember her father being anti-American. To her, he was a true patriot. Any suggestion otherwise doesn't fit in ...