Imagine Little Tokyo Short Story Contest VI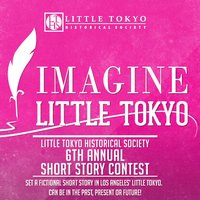 It's been seven and a half years since the 2020 Tokyo Olympics. The Tokyo Olympics' huge success resulted in our Japanese American community here in Los Angeles flourishing as well. 64 years after Fred Wada's achievements led to the 1964 Olympics being held in Tokyo, Los Angeles will host the Olympics, and the venues are almost completed.
The Terasaki Budokan opened the same year as the 2020 Olympics, and increased peoples' awareness of sports even more, attracting a whole range of people. There are also an increasing number of elderly who are exercising daily, in order to achieve ...