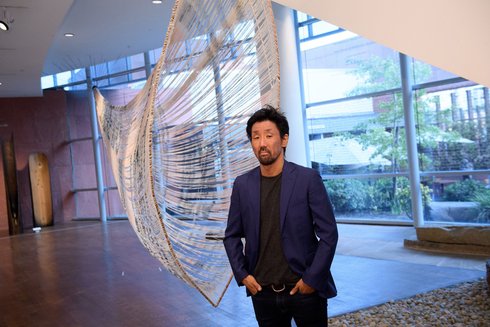 "Some people think my work looks like it's speaking something like a megaphone," says Shinpei Takeda. "And some people think it is trying to catch something, like a fishnet. Completely different. But I like that it can be both."
For Takeda, bridging disparate perspectives is nothing new. A visual artist and filmmaker who works across a wide range of media—such as film, photography, sound, performance, paint, fiber, calligraphy—he appreciates variety.
But Takeda also brings a distinctive view of the breadth of the world's different cultures. Born in Japan and living and working in Mexico and Germany ...