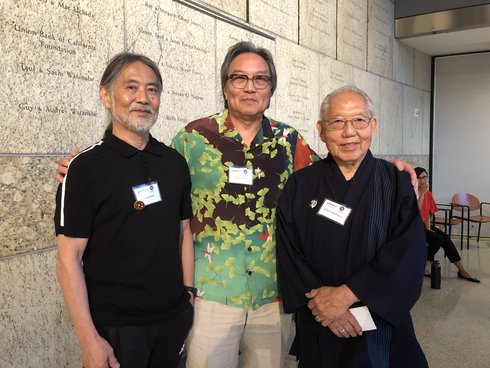 "Growing up in the 1950s and early 1960s, we were subjected to stereotypical portraits or invisibility," Eddie Wong recalls. "We knew we could make a difference by providing an alternative in the form of books, photo exhibits, and eventually films and video."
Wong, together with colleagues Duane Kubo, Robert (Bob) Nakamura and Alan Ohashi, started Visual Communications (VC) in 1970—a pioneering nonprofit organization dedicated to supporting Asian American and Pacific Islander filmmakers and media artists.
In anticipation of the 50th anniversary of VC's founding, VC collaborated with the Japanese American National Museum on the exhibition, At First Light ...