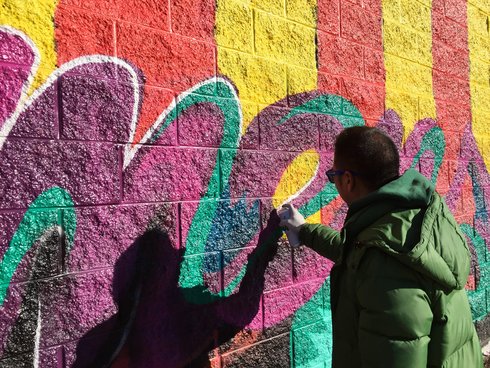 The first time you hit a real wall, not a practice spot, you get this rush. Like, "I shouldn't be doing this." Especially when you're running along the El tracks and there's the third rail, a train might be coming, and you gotta jump onto a roof. It's a thrill, and even more thrilling when you paint something and get to see it from the train the next day.

– Jamie Dihiansan, aka MENS
In 1990s Chicago, graffiti was an underground art form practiced in less than desirable conditions, by fringe dwellers under threat of legal ramifications ...